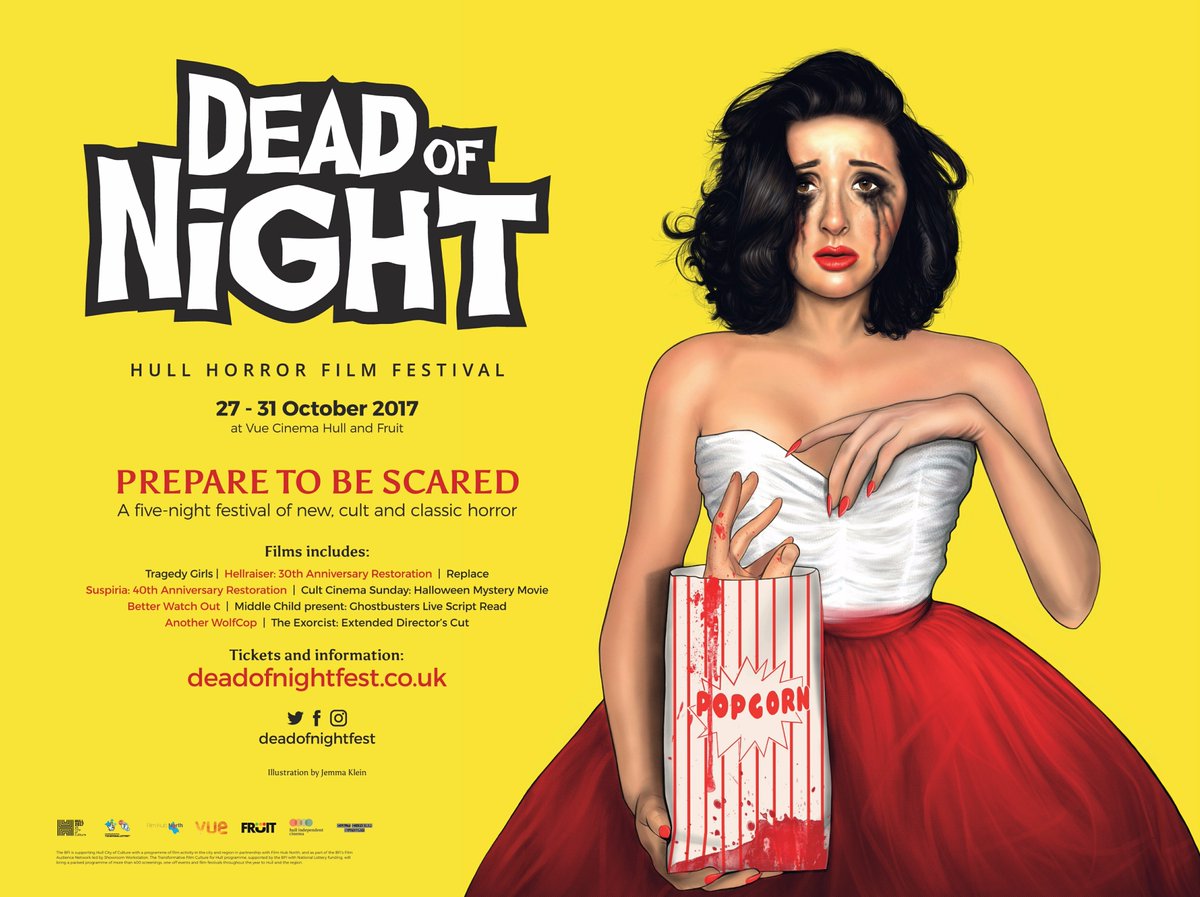 万圣节大周末已经开启,一个为期5天的、新的、邪恶的、经典恐怖的节日诞生——Dead of night赫尔恐怖电影节,2017年10月27日至31日就在赫尔Vue影院和水果影院。
以下是电影节放映的10部恐怖电影:
Tragedy Girls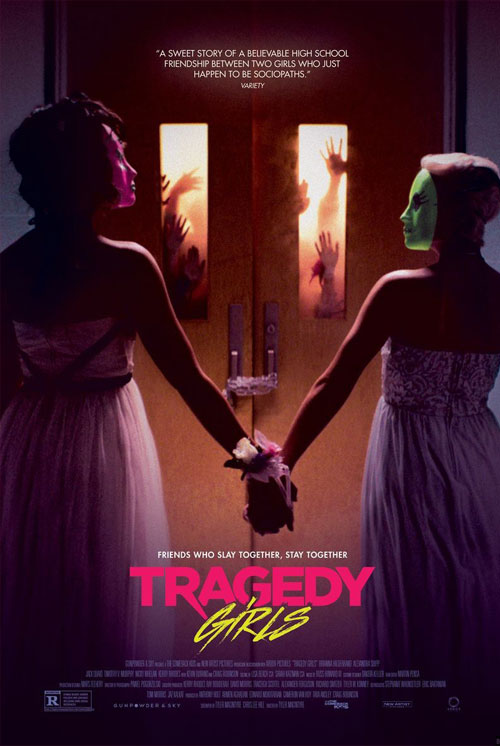 Tragedy Girls
6.30pm, Friday 27 October 2017 | Vue Cinema Hull
Best friends Sadie and McKayla are on a mission to boost their social media fandom as amateur crime reporters hot on the trail of a deranged local serial killer. After they manage to capture the killer and secretly hold him hostage, they realize the best way to get scoops on future victims would be to, you know, murder people themselves. As the @TragedyGirls become an overnight sensation and panic grips their small town, can their friendship survive the strain of national stardom? Will they get caught? Will their accounts get verified?
Awards
SXSW Festival - Audience Award [Nominee] (2017) Midnighters
"Heathers meets Scream for Instagram era." - Sydney Morning Herald
"A goddamn blast! Your next eminently re-watchable favorite." - Film School Rejects
"One of the freshest, funniest horror-comedies to emerge in "Scream's" long wake." - Variety
Hellraiser 30th Anniversary Restoration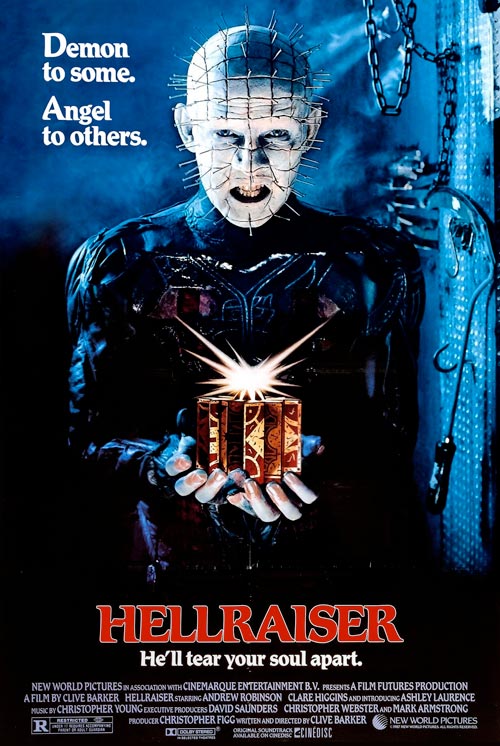 Hellraiser 30th Anniversary Restoration
8.30pm, Friday 27 October 2017 | Vue Cinema Hull
30th anniversary restoration screening of one of the greatest horror movies of the '80s. The directorial debut from horror novelist Clive Barker.
Sexual deviant Frank inadvertently opens a portal to hell when he tinkers with a box he bought while abroad. The act unleashes gruesome beings called Cenobites, who tear Frank's body apart. When Frank's brother and his wife, Julia, move into Frank's old house, they accidentally bring what is left of Frank back to life. Frank then convinces Julia, his one-time lover, to lure men back to the house so he can use their blood to reconstruct himself.
Awards
Winner Critics Award, Fantsporto 1988; Nominated Best Horror Film, Saturn Awards 1987.
"(Writer/Director Clive) Barker's dazzling debut as a director creates such an atmosphere of dread that the astonishing visual set pieces simply detonate in a chain reaction of cumulative intensity." - Derek Adams, Time-Out
"Not only did it revolutionise horror and force mainstream critics to accept that it could ... have real artistic weight, it captured a moment in time when social and sexual mores were shifting in a fascinating way." - Jennie Kermode, Eye on Film
Replace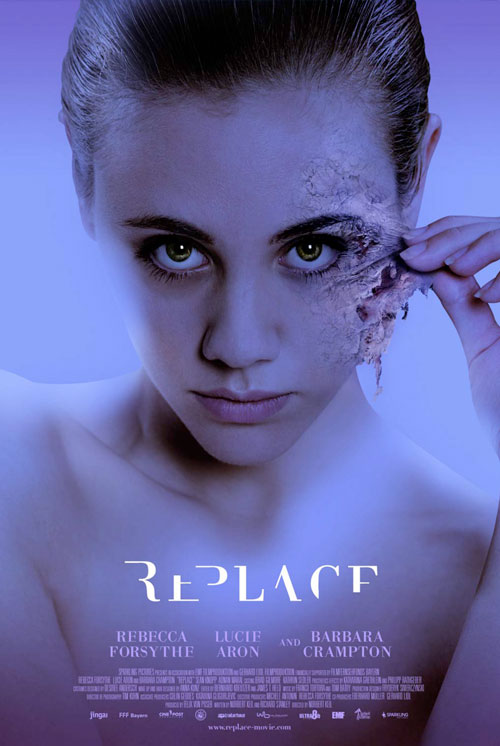 Replace
6.30pm, Saturday 28 October 2017 | Vue Cinema Hull
From first-time German director Norbert Keil and the visionary mind of Richard Stanley (HARDWARE, DUST DEVIL), featuring horror diva Barbara Crampton (RE-ANIMATOR, YOU'RE NEXT), a stylishly viral love story about reverse aging. Afflicted with a dermatological disease that causes her skin to crumble away, young and beautiful Kira discovers she can replace it with the skin of other girls. However the treatment is expensive and debilitating but rather than watch her body fall apart Kira makes a deadly decision. Accompanied by her lover she embarks on a murder spree so she can have a constant supply of donors.
Awards
Nominated, Best European Film, Brussels International Festival of Fantasy Film; LA Film Festival, Fantasia Film Festival, FrightFest Official Selections
"Body horror told from a female perspective, charting the desire - vain in every sense - for eternal youth." - Anton Bitel, SciFiNow.
"Stylish and substantive, making you shudder on a regular basis." - Mike McGranaghan, Aisle Seat
Suspiria 40th Anniversary Restoration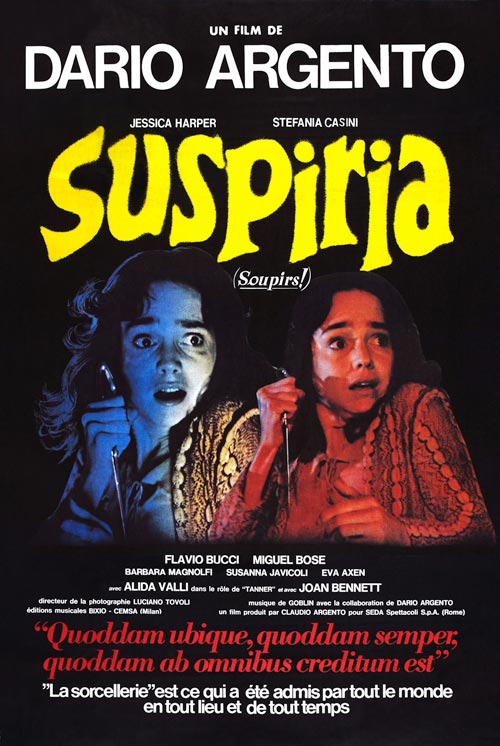 Suspiria 40th Anniversary Restoration
8.30pm, Saturday 28 October 2017 | Vue Cinema Hull
40th anniversary screening of Dario Argento's masterpiece, back to the big screen in its newly restored version, as part of the CultFilms UK tour of Suspiria 4K.
A candy-colored nightmare from Italian terror maestro Dario Argento, SUSPIRIA weaves a menacing tale of witchcraft as a fairy tale gone horribly awry. From the moment she arrives in Freiberg, Germany, to attend the prestigious Tans Academy, American ballet-dancer Suzy Banyon senses that something horribly evil lurks within the walls of the age-old institution. Ill at ease as the result of her fellow student's peculiar behavior and increasingly terrified following a series of gruesome and spectacular murders, Suzy slowly begins to unravel the dark history of the academy. Convinced that the occult roots of the school and the horrific tale of its founding mother may hold an unthinkable secret, she begins a hallucinatory journey into the black heart of one of the most powerful witches ever known to exist.
"As an appetizer to the thoroughly bizarre world of Italian horror, Suspiria is the perfect antipasto." - Adam Smith, Empire Magazine
"It's always fascinating to watch; the thrills and spills are so classy and fast that the movie becomes in effect what horror movies seemed like when you were too young to get in to see them." - Scott Meek, Time-Out
Cult Cinema Sunday – Halloween Mystery Movie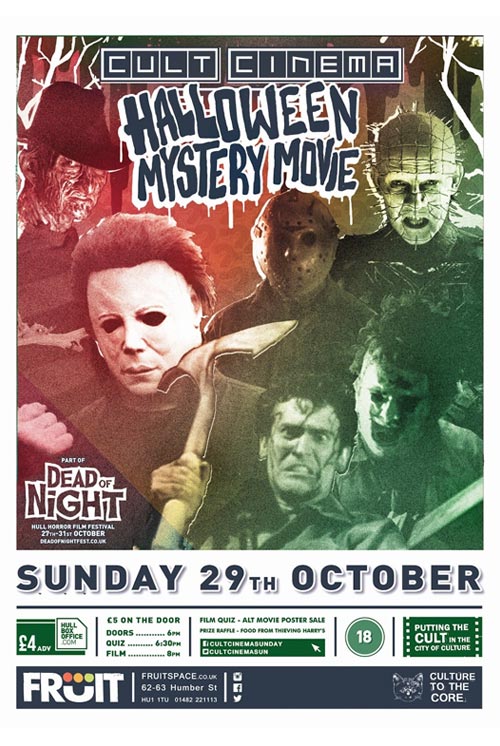 Cult Cinema Sunday – Halloween Mystery Movie
6.00pm, Sunday 29 October 2017 | Fruit
Cult pick a classic cult horror movie that they love and screen it... the only catch is, they don't tell anyone what it is and you only find out when they hit play on the night. Come dressed as your favourite horror character, with a prize for the best dressed!
Putting the Cult in the City of Culture. The original, challenging and just plain cool from the world of cult & genre film - life's too short for bad movies.
The night has the perfect mix of Thieving Harry's food, craft beers, free film quiz, prize raffle and custom made alternative movie posters.
Better Watch Out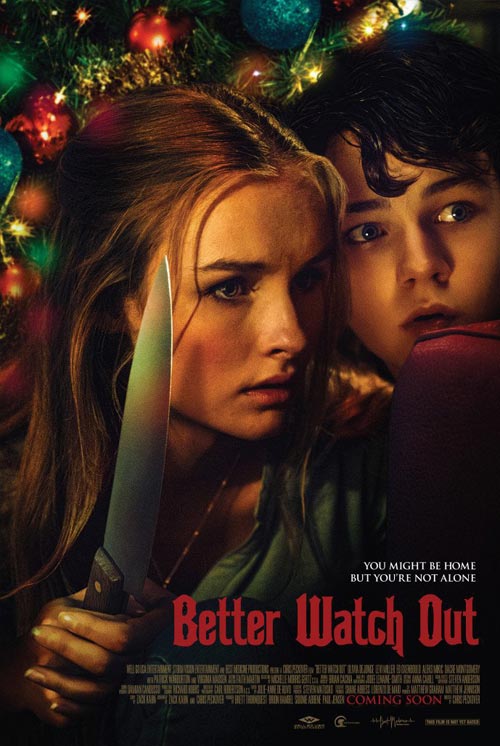 Better Watch Out
6.30pm, Monday 30 October 2017 | Vue Cinema Hull
The festive season is upon us, and in quiet suburban neighborhood, Ashley agrees to babysit for twelve year old Luke, an average kid whose parents are out for the evening. With his best friend Garrett along for moral support, Luke has lofty ambitions to prove to Ashley that he's boyfriend material, but plans to confess his feelings go awry when the house comes under attack by unseen invaders. However, they soon discover that this is no ordinary home invasion...
We highly recommend not watching the trailer for this film and staying spoiler-free - you'll be pleasantly surprised
Awards
Fantasia Film Festival - Audience Award [Winner] (2017) Best European / North-South American Feature
"Destined to become one of those Yuletide perennials for people who like their holiday-themed entertainment as perversely un-wholesome as possible." - Variety
"Dangerous, deeply demented and blisteringly smart." - Ain't it Cool
Middle Child present: Ghostbusters Live Script Read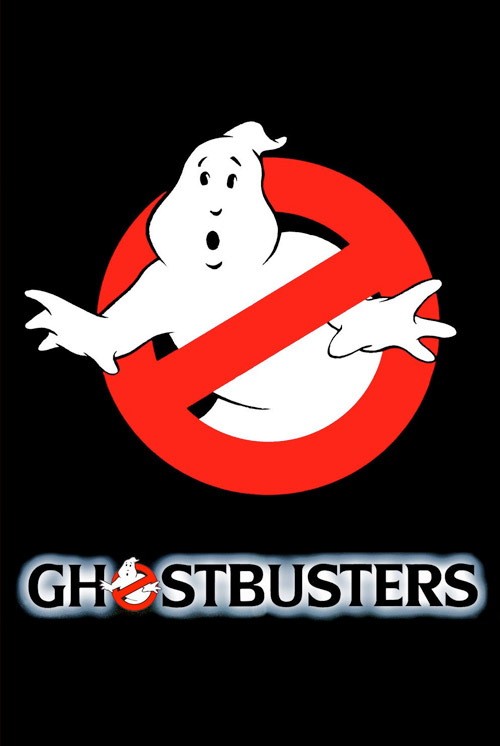 Middle Child present: Ghostbusters Live Script Read
8.30pm, Monday 30 October 2017 | Vue Cinema Hull
Who Ya Gonna Call?: GHOSTBUSTERS Live Script Read
Relive the early days of everyone's favourite ghost removal service as the award-winning Middle Child theatre company stage a one-off live reading of the script to GHOSTBUSTERS.
Presented by Dead of Night Hull Horror Film Festival, the 1984 classic movie gets the Middle Child treatment, as approved by Sony Pictures Entertainment Inc, Dan Aykroyd and Harold Ramis' Estate!
Part-rehearsal, part-radio play, part-TED Talk on acid, you're in for a unique live experience as the popular theatre company behind Fruit's alternative pantomime turn their hand to a classic of Saturday morning cinema.
Originally starring Dan Aykroyd, Harold Ramis, Bill Murray, Ernie Hudson, Signorney Weaver, Rick Moranis and Annie Potts and directed by Ivan Reitman, GHOSTBUSTERS follows the adventures of three misfit parapsychology research professors as they work to save New York City from supernatural occurrences.
Middle Child are a Hull-based company creating gig theatre that brings people together for a good night out with big ideas. They tell untold stories which capture the electrifying moment when the beat drops, mixing original live music with bold new writing. Middle Child events are live and loud, making sense of the modern world.
Their Hull UK City of Culture 2017 production, All We Ever Wanted Was Everything, won multiple awards and played to sold out audiences at this year's Edinburgh Fringe.
Another WolfCop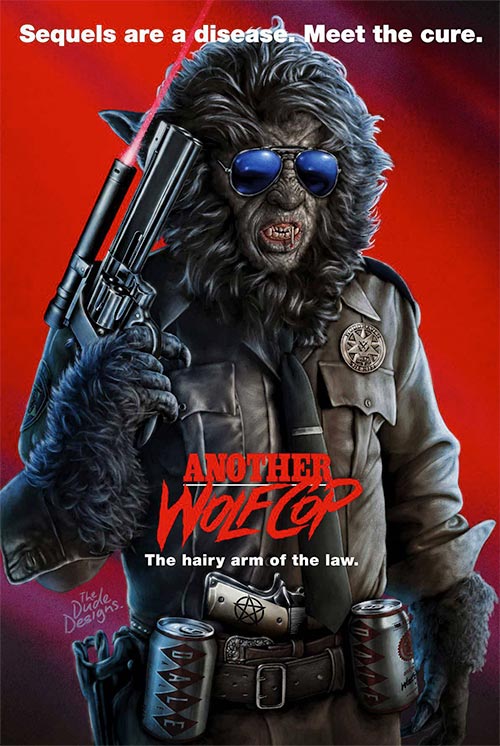 Another WolfCop
UK PREMIERE
6.30pm, Tuesday 31 October 2017 | Vue Cinema Hull
Alcoholic werewolf cop Lou Garou springs into action when an eccentric businessman with evil intentions seduces Woodhaven's residents with a new brewery and hockey team in this outrageous horror-comedy sequel.
"Another WolfCop isn't high art. It's just a fun, gory and hilarious midnight movie that will scratch your itch for camp. If you enjoyed the first WolfCop, you'll most certainly love the sequel!" - bloodydisgusting.com
The Exorcist: Extended Director's Cut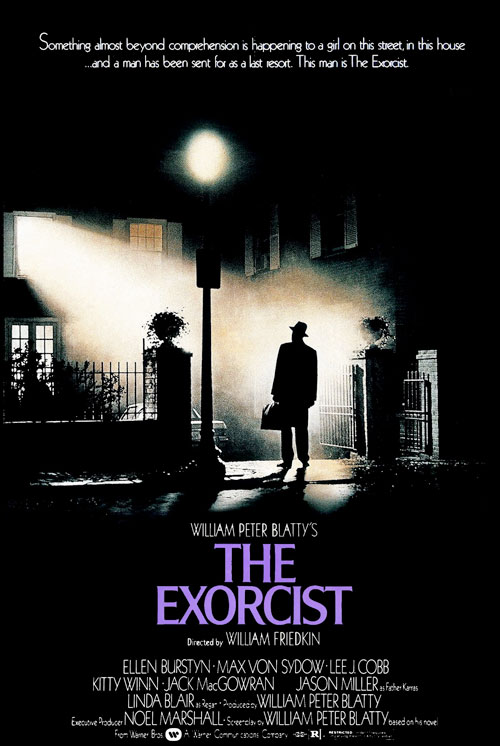 The Exorcist: Extended Director's Cut
8.30pm, Tuesday 31 October 2017 | Vue Cinema Hull
Belief in evil. Belief that evil can be cast out. From these two strands of faith, author William Peter Blatty and director William Friedkin wove The Exorcist, the frightening and realistic story of an innocent girl inhabited by a malevolent entity. This is the terrifying tale of her mother's frantic resolve to save her and two priests - one doubt-ridden, the other a rock of faith - joined in battling ultimate evil.
Winner of 1973 Oscars® for Best Adapted Screenplay and Best Sound Mixing, The Exorcist remains one of the most shocking and gripping movies in the history of cinema and is a regular feature on lists of the scariest movies ever made.
This new digital cinema print was created from restored picture and audio elements under the supervision of Friedkin.
Awards
Winner, Best Adapted Screenplay, Best Sound, Academy Awards 1974, Nominated Best Picture, Best Actress, Best Actor, Best Director, Best Cinematography, Academy Awards 1974
"If movies are, among other things, opportunities for escapism, then The Exorcist is one of the most powerful ever made." - Roger Ebert, Chicago Sun-Times
"There is nothing dated about The Exorcist, which remains an effective excursion into demonic possession more than a quarter of a century after it was first unveiled to the public." - James Berardinelli, ReelViews
Lee Hardcastle Short Films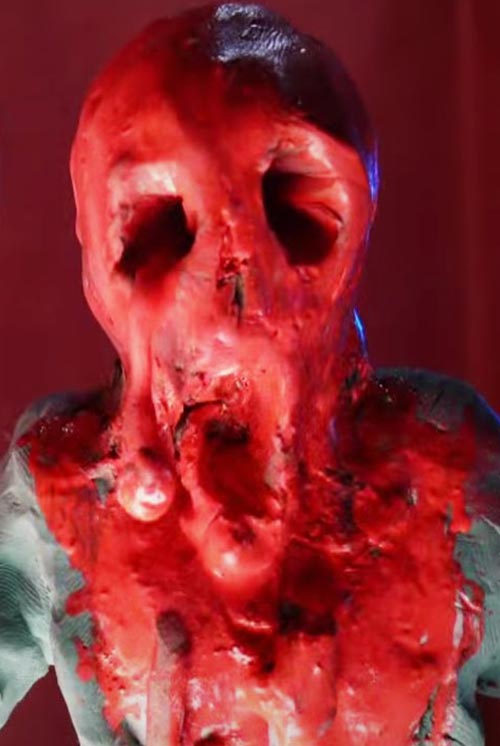 Lee Hardcastle Short Films
Independent film maker and a one-stop-shop claymation studio based in the UK.
"I make claymations that are not for children."
购票链接https://www.hullboxoffice.com/brands/dead-of-night-hull-horror-film-festival