Taylor Court enjoys an enviable location right on campus. Made up of 12 individual buildings (all named after surrounding villages), each has 24 rooms and overlooks a communal courtyard. Popular with both undergraduate and postgraduate students, you'll find a great mix of people in this small, friendly, student community.
Our 288 residents all have single rooms with en-suite facilities and there are shared kitchen/dining areas for preparing meals too.
Taylor Court is a safe and secure environment with each room having its own electronic door entry system linked to the main entrance. There are also separate locks on each floor of each building and a 24-hour on-campus security service.
Car parking facilities are available for a fee of £80, plus a refunable fee of £40 for a barrier card.
Taylor Court operates on a 50 week contract so is ideal for students looking for a longer contract length. You can also request to keep your room for the period between contracts for an additional fee if you sign a residence contract for the same room for the following year.
Single sex and mixed flat occupancies are available.
Other key features
All bills and basic personal possessions insurance included
FREE broadband access at 50mb/s, plus KeyView TV (high quality digital TV direct to your computer)*
Cleaning of communal areas
Pastoral care - house tutors available 24/7 to offer practical and emotional support
*You'll need a colour TV licence to use this facility
Room and contract options
Key features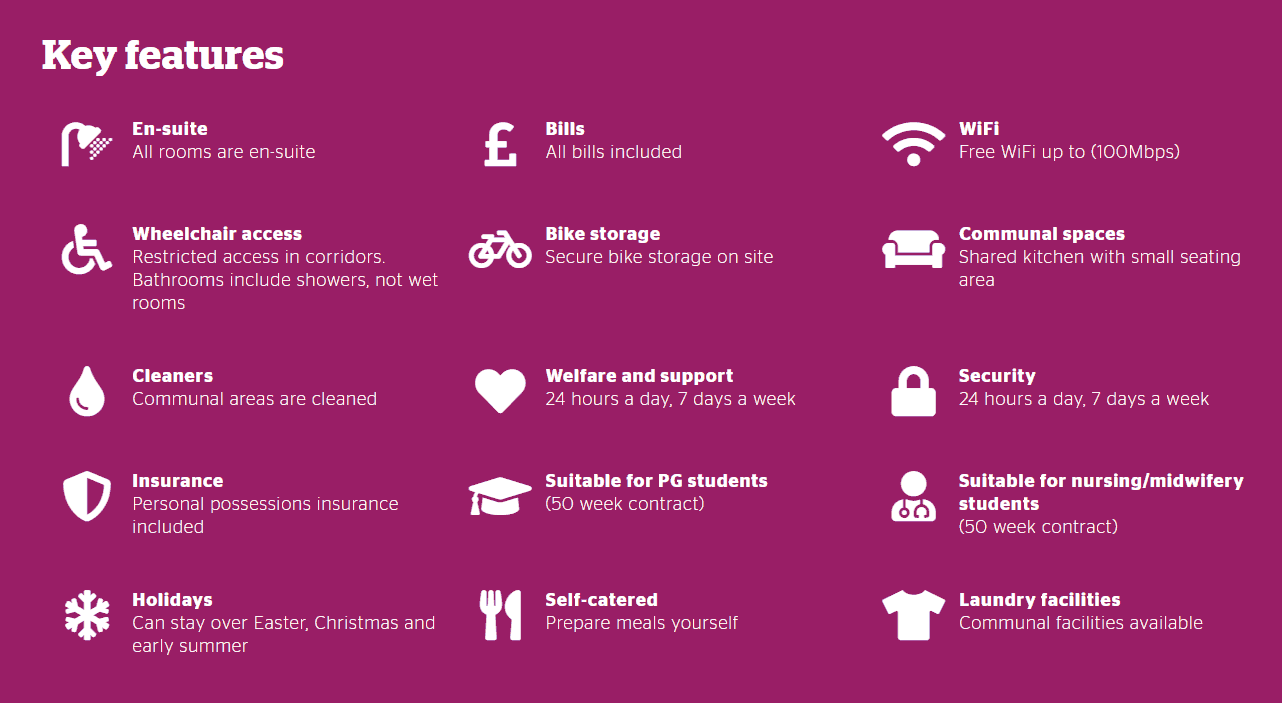 View Taylor Court