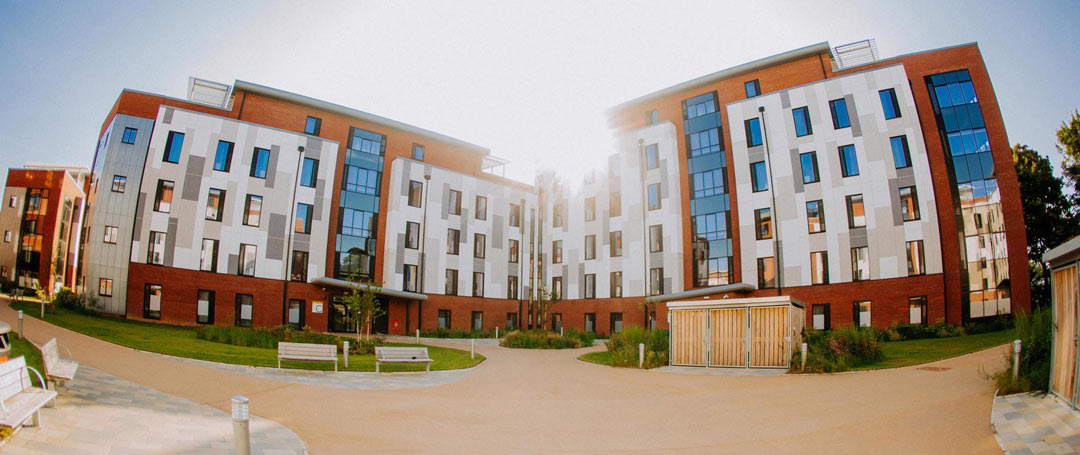 About The Courtyard
The Courtyard is a vibrant living environment, ideally placed both for getting to lectures and for making the most of University life, day and night. It's only a stone's throw from our award-winning students' union, our new £17-million sports facilities at The Beacon and our state-of-the-art library.
Inside, you'll find comfy lounges, a games room and a multi-function room complete with large screen projector. Adjoined to this is a spacious Masterchef-style kitchen - which can be used for anything from movie nights to extra special occasions.
Car parking is available for blue badge holders only. Blue badge holders can also apply for a permit to park on campus.
Standard and deluxe rooms
All bedrooms are en-suite with 4ft double beds and modern, bright interiors. You'll have plenty of room for your things, with a good-size single wardrobe, under-bed storage and ample shelving and cupboards. There's also a study area complete with desk and office chair. Deluxe rooms are larger than standards, with additional storage and a TV point. The accommodation is mostly self-catered and each cluster flat of 8 rooms shares a large kitchen/dining area which contains two full size fridges and freezers, two cookers, microwave, kettle and toaster. Standard rooms within block I come with a catered pack.
Rooftop apartments
Our one-bedroom rooftop apartments feature an outdoor living area and impressive views of the city. Inside you'll find a living/dining/kitchen area with comfortable seating, a workstation and large screen TV, plus plenty of fitted storage. Your kitchen includes a microwave, fridge, freezer, oven, hob, and storage units. The en-suite bedroom has a 4ft double bed, a fitted wardrobe and bedside cabinets.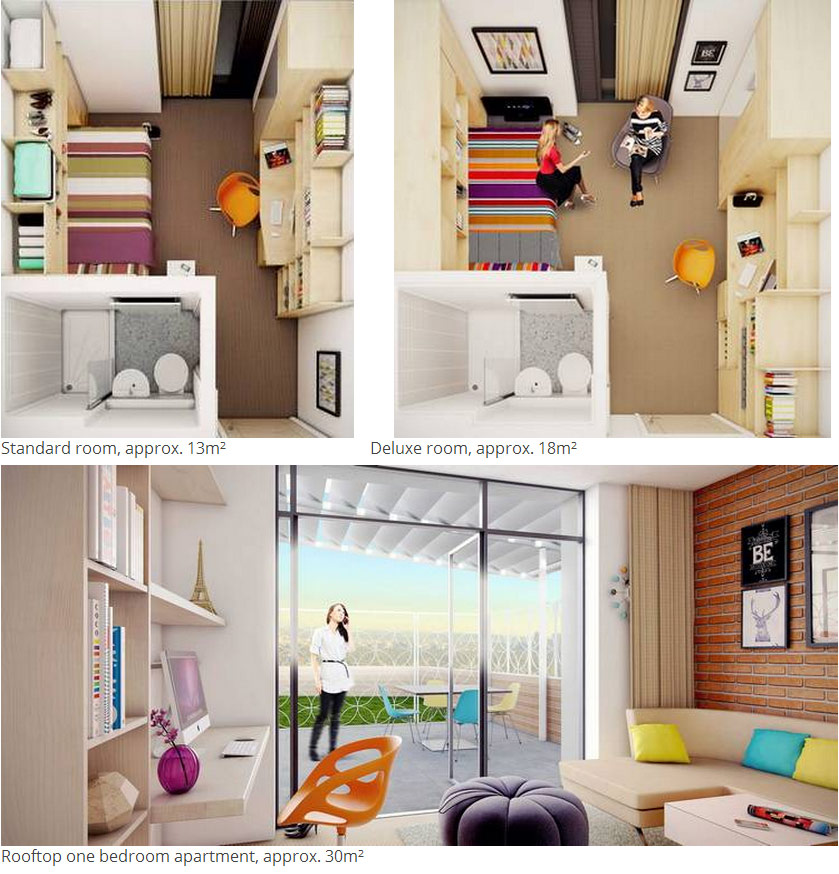 Key features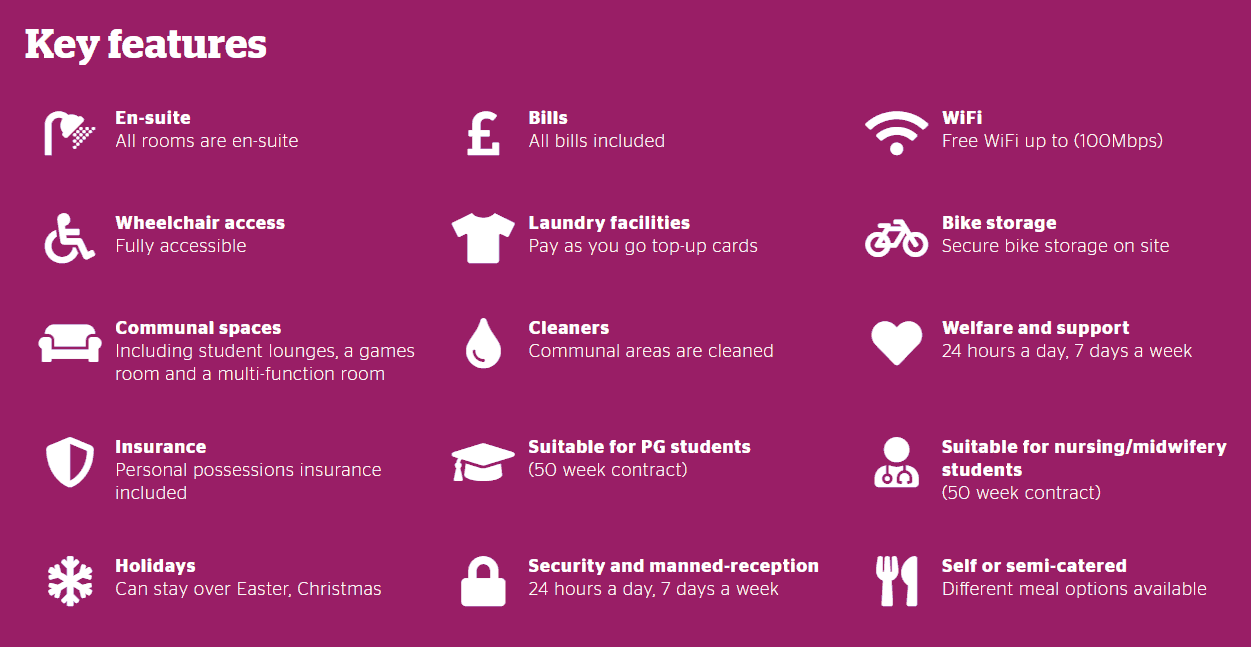 Room and contract options
View The Courtyard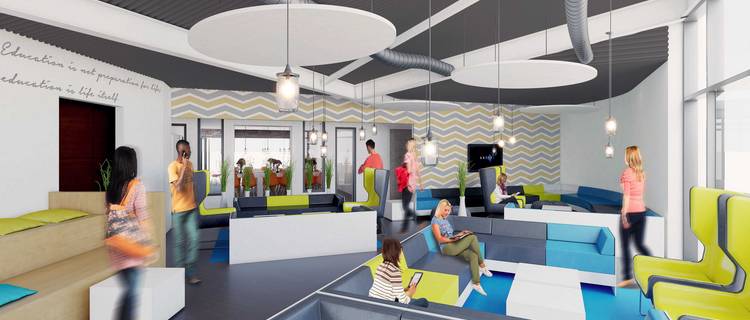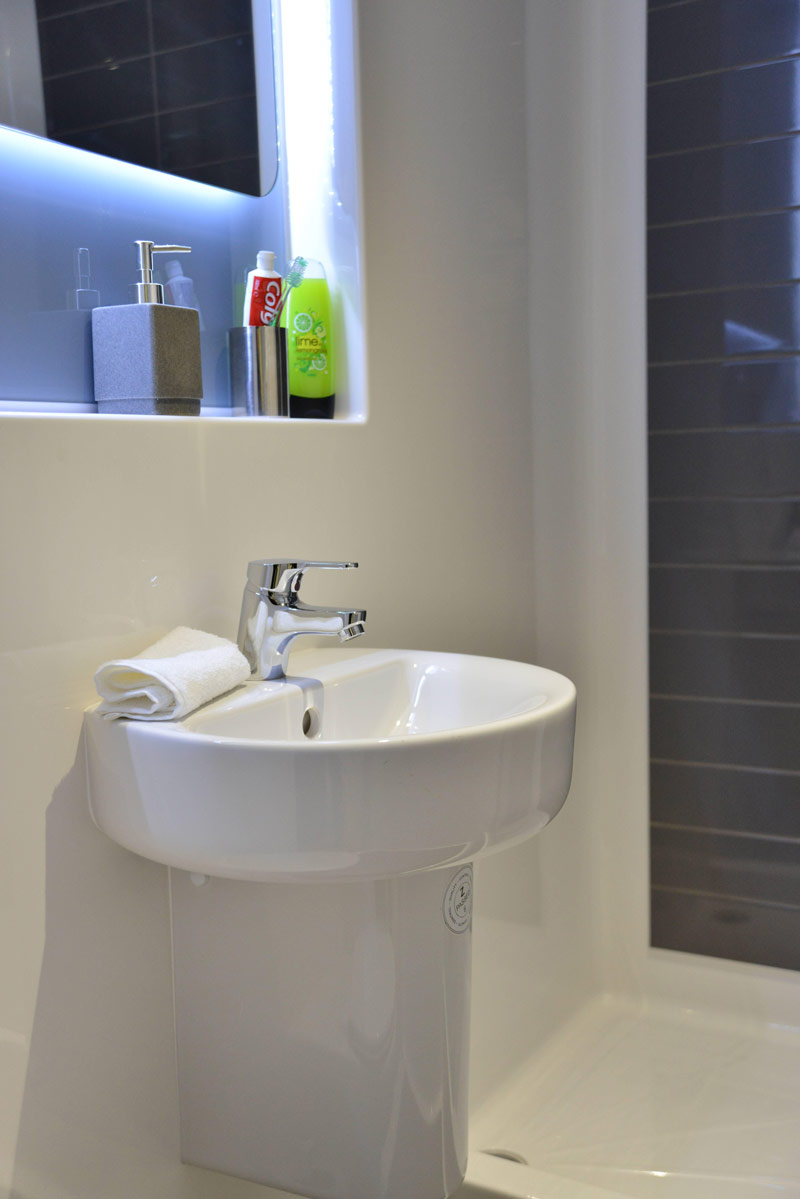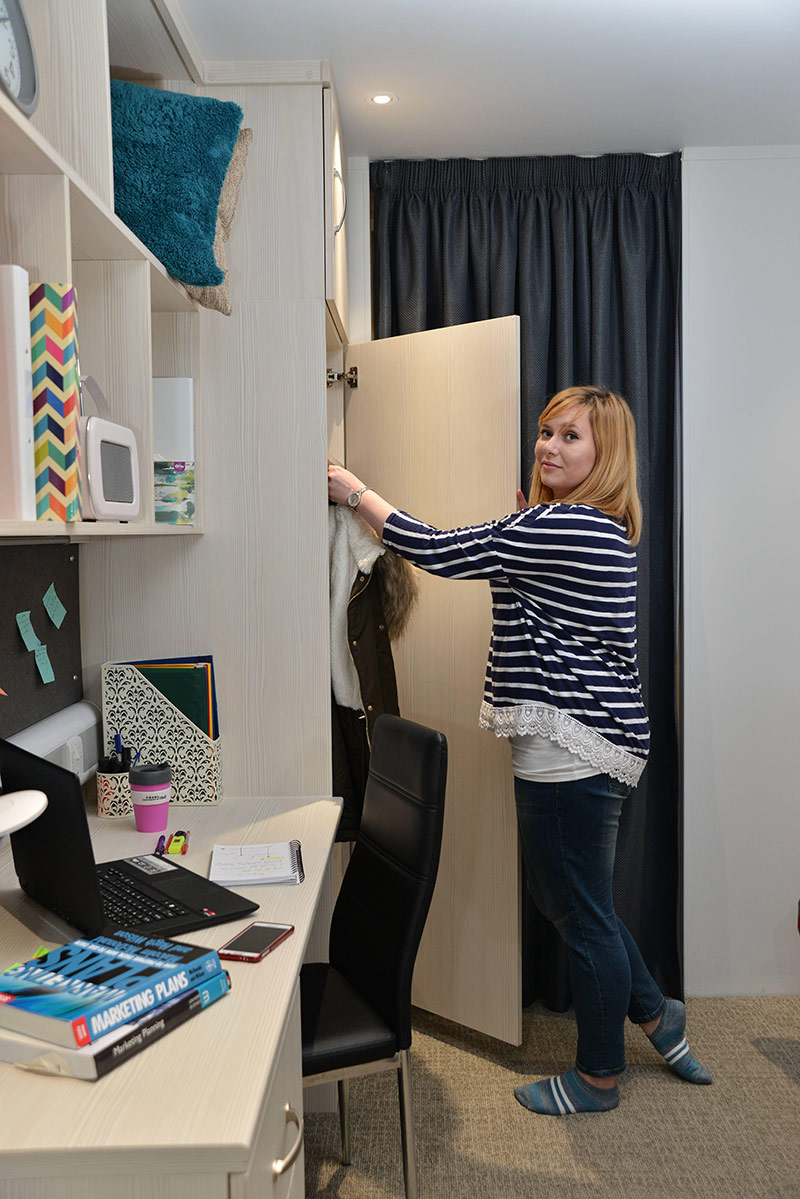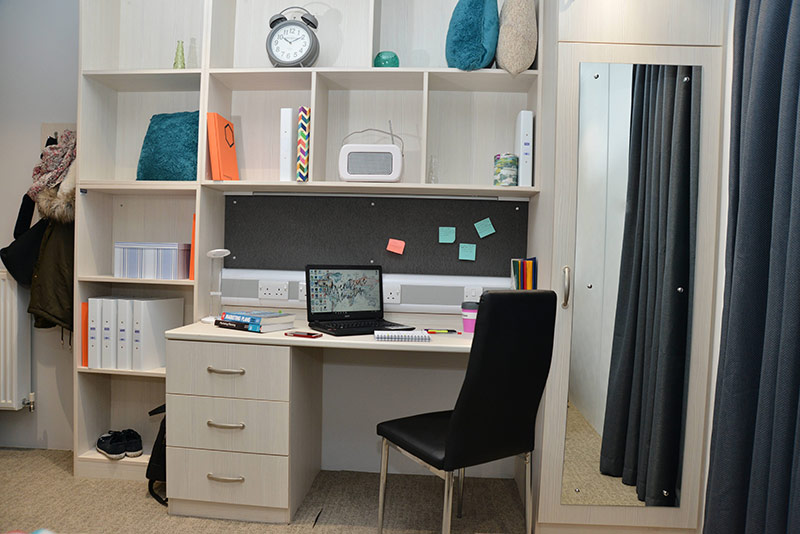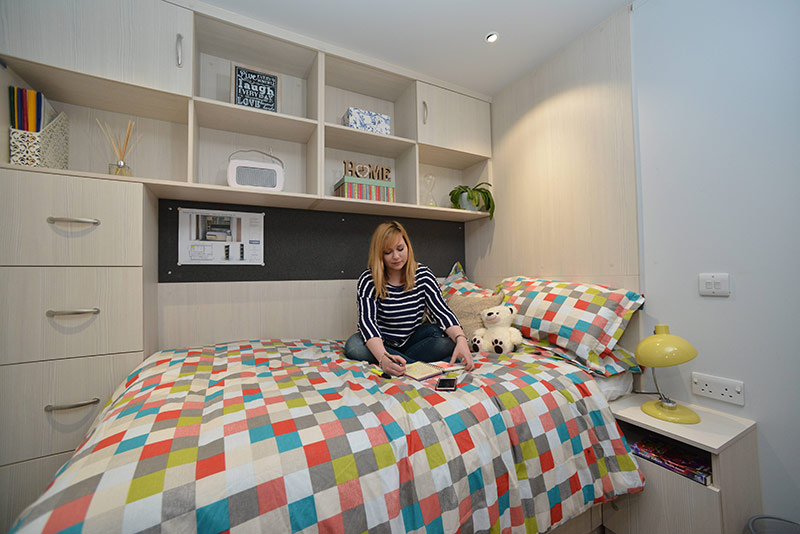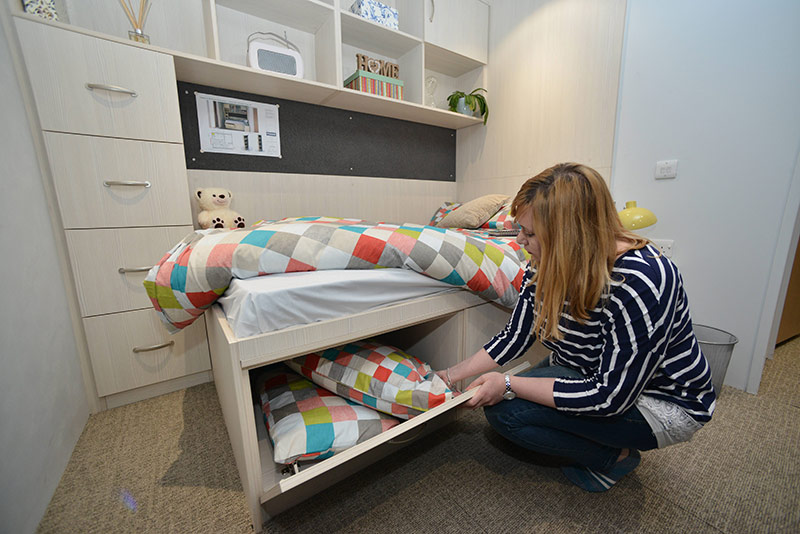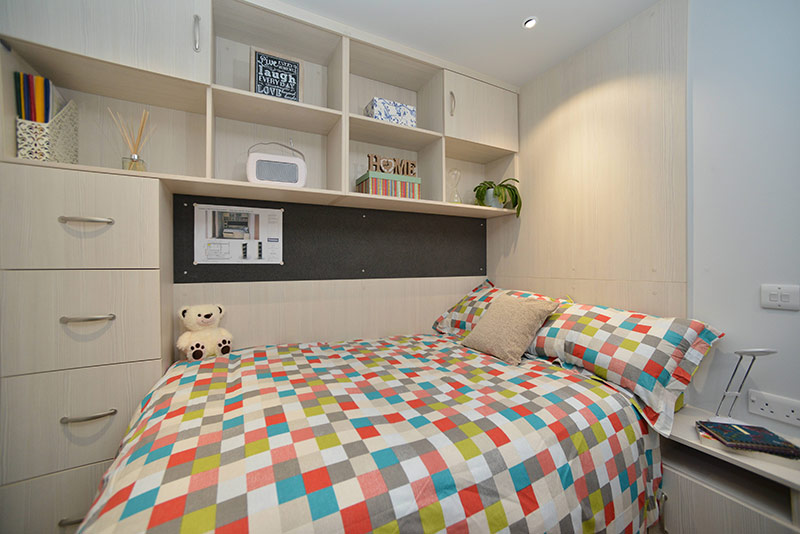 负责的英国保洁阿姨定期打扫公共区域,为你提供整洁的住宿环境。
24小时都有帅气的警察蜀黍和姐姐巡逻,安全已不是问题。
自行车寄存服务,让你安心享受骑行的乐趣。
水电网费全包,冬天连用暖气都变得理直气壮。
完善的洗衣设备,生活不能自理的同学的福音。
完美的绿化,让你呼吸第一手的新鲜氧气。